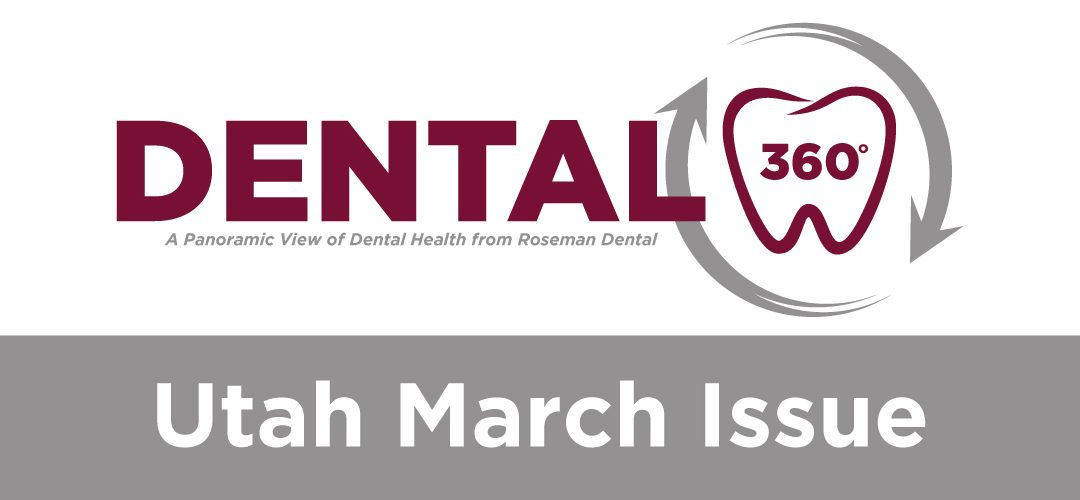 Spring is indeed in the air! In this March issue of Dental 360°, you'll learn about the importance of dental health for expecting moms, refresh your daily dental hygiene, and get some tips about how to improve your nutrition. And don't miss this! Our dental voucher program has been extended through March 31!
Roseman Dental's Dental 360° is a monthly e-newsletter. Each month you'll receive a panoramic view of dental health. Dental health is key to your overall health and here at Roseman Dental, we are dedicated to improving not only your mouth, but your whole self. At our clinic we have an excellent team of licensed dentists, dental residents and students, and dental assistants and hygienists all focused on you and your family's oral health. We offer comprehensive care, are a one-stop shop for all your dental needs and offer dental care at a cost typically lower than what you would find at a traditional dental office. Roseman Dental has been serving its community since 2011 and we look forward to continuing to serve you and your family.
We hope you find Dental 360° helpful and informative. We look forward to connecting with you each month.
Dental 360° March Articles
Preventive Dental Care: Vital to Your Oral Health
Why Periodontal Health Is Important When Expecting
Ways to Boost Your Nutrition 
New Year, New Deal – Dental Care Voucher Offer