Schedule your appointment:
Schedule your appointment:
Schedule your appointment:
Welcome to Roseman Dental
Orthodontic Clinic Patient Information Update – Effective May 26, 2020
Beginning Tuesday, May 26th, telehealth services will be offered to our patients. Our team will start contacting patients to schedule telehealth appointments with our residents to assess treatment progress and orthodontic needs. Appointments for in-clinic visits will be made based on telehealth assessments, taking into consideration immediate and emergent needs. The clinic is expected to re-open for on-site services in June. Further details on the date and appointment times will be finalized based on the telehealth visits. More information on on-site visits for routine orthodontic care will be sent to all patients and we look forward to seeing you in our clinic very soon! For more information please click here.

Costs
Roseman Dental is an affordable option for your family's dental and orthodontic needs in southern Nevada. We offer care at rates that are typically lower than what you would find at a traditional dental/orthodontic office because our care is provided through the Roseman University College of Dental Medicine. All care is provided by faculty or residents who are licensed dentists and supervised by expert faculty members.
Insurance
We accept most dental insurance plans and Medicaid for procedures that are covered under that plan. Dental insurance is not required for treatment, and we can accept payment in cash, credit or debit cards.

Clinic Location
Roseman Dental Clinics Location
4 Sunset Way
Henderson, NV 89014
Hours of Operation
Monday-Friday 8:00 am – 5:00 pm
Closed on weekends and all holidays when the university is closed.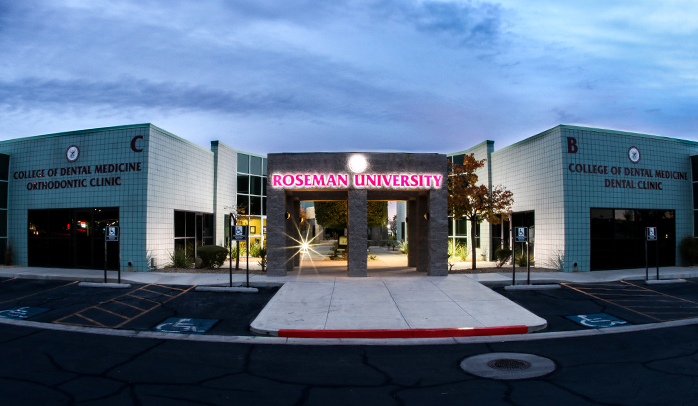 Need to schedule an appointment?
Need to schedule an appointment?