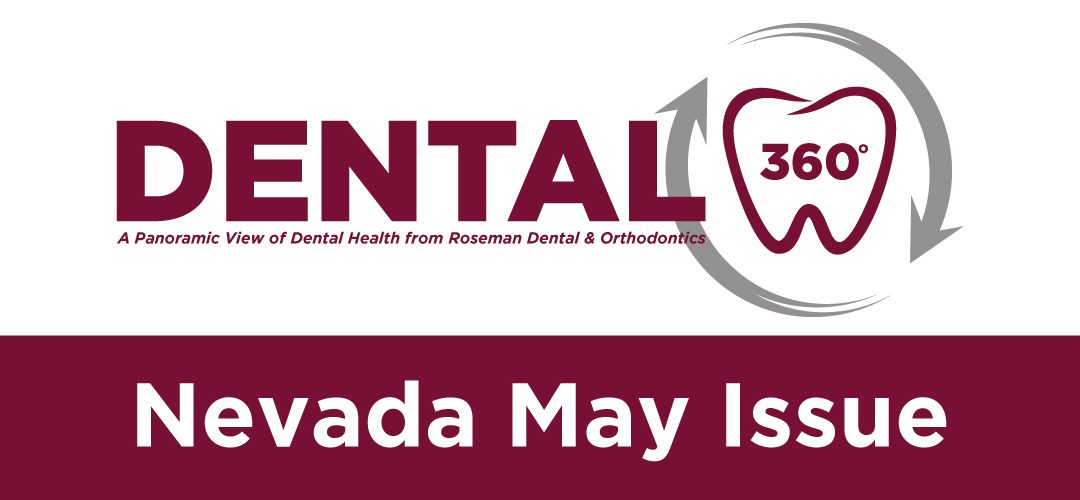 Roseman Dental & Orthodontics is dedicated to serving its community and in April our faculty, residents and staff were able to provide much-needed dental services. On April 23, Roseman Dental & Orthodontics partnered with Volunteers in Medicine Southern Nevada (VMSN), to help serve patients of VMSN. The Clinic was able to treat 48 patients in one day, compared to the average of 17 patients that are seen on a regular dental clinic day. Care that was provided, free of charge, included prophy, SRPs (deep cleanings), extractions, and fillings. VMSN had lost funding to their dental program as well as volunteers willing to perform dentistry, so Roseman Dental & Orthodontics jumped at the opportunity to help.
"It was a full day of dentistry, but most importantly, a full day of taking care of people that very much needed our help," stated Dr. Erin Greene, Advanced Education in General Dentistry Residency Program Director.
At the end of this month, the World Health Organization (WHO) will celebrate May 31 as World No Tobacco Day, a day focused on informing the public on the dangers of using tobacco and the business practices of tobacco companies. The day also focuses on the WHO initiatives in fighting the tobacco epidemic and what people around the world can do to claim their right to health and healthy living and to protect future generations. This year, the theme for World No Tobacco Day is "Commit to Quit." There is no better time than the present to commit to stop smoking. When an individual quits, the body begins to heal itself and reverse the side effects of smoking and oral health and overall health begin to improve. Make the commitment today to quit.
During this month's issue of Dental 360°, you'll learn about the new reduced fees for orthodontic treatment and you'll meet  our new orthodontic resident program director, Glen Roberson, DMD. In addition, you'll learn the effects of smoking on your oral health and how COVID-19 caused people to delay their dental and medical care and how this delayed care is cause for concern.
Roseman Dental & Orthodontics' Dental 360° is a monthly e-newsletter. Each month you'll receive a panoramic view of dental health. Dental health is key to your overall health and here at Roseman Dental & Orthodontics, we are dedicated to improving not only your mouth, but your whole self. At our clinic we have an excellent team of licensed dentists, orthodontists, orthodontic residents – 30 to be exact, and dental residents all focused on you and your family's oral health. Roseman Dental & Orthodontics has been serving its community since 2009 and is a comprehensive, one stop shop for all your dental needs including dental, orthodontic and craniofacial cleft lip & palate treatment.
We hope you find Dental 360° helpful and informative. We look forward to connecting with you monthly.
Dental 360° May Articles
New Orthodontic Treatment Price
Glen Roberson Appointed AEODO Program Director
Tobacco, Smoking & Your Oral Health
Delayed Care is a Big Concern
Subscribe to e-newsletter