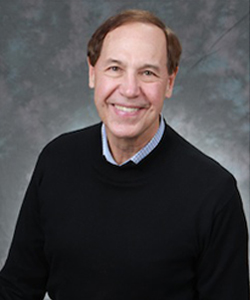 Terry Dischinger, DDS
Clinical Professor of Dental Medicine
Dr. Terry Dischinger is considered nationally as a leader in both functional jaw orthopedics and orthodontic technology and has lectured extensively throughout the World. He has written numerous articles published in national orthodontic journals. Dr. Dischinger is a member of several national study clubs, which deal in the latest techniques in orthodontics. His training and experience also encompasses treatment of facial pain and jaw disorders (TMJ). Dr. Dischinger holds three academic degrees, including a Bachelor's degree in Chemical Engineering from Purdue University, a dental degree from the University of Tennessee, and two-year doctoral graduate training in orthodontics from the University of Oregon Health Sciences Center. Dr. Dischinger is a member of the American Association of Orthodontists (AAO). He established his orthodontic practice in Lake Oswego, Oregon in 1977.
His previous career includes a U.S. Olympic gold medal in basketball, NBA Rookie of the Year, and All-Star status during his nine-year career in the National Basketball Association. He also served his country as an officer in the U.S. Army.