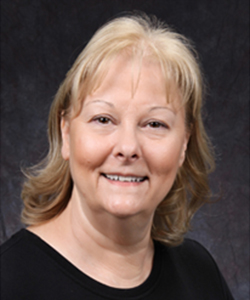 Linda Doleshal
Sterilization Specialist

Linda Doleshal became a member of the clinical staff at the Orthodontic Clinic at Roseman University in October 2012.  She is working in the Orthodontic Clinic's sterilization department and although she is very new in the dental field, she is enthusiastic about learning and gaining experience through her work in the program.
Linda was originally from Kansas City, Kansas before moving to Boulder City in 1997. During her free time, she enjoys movies, hanging out with her family and friends, walking her chocolate lab Maggie and traveling.