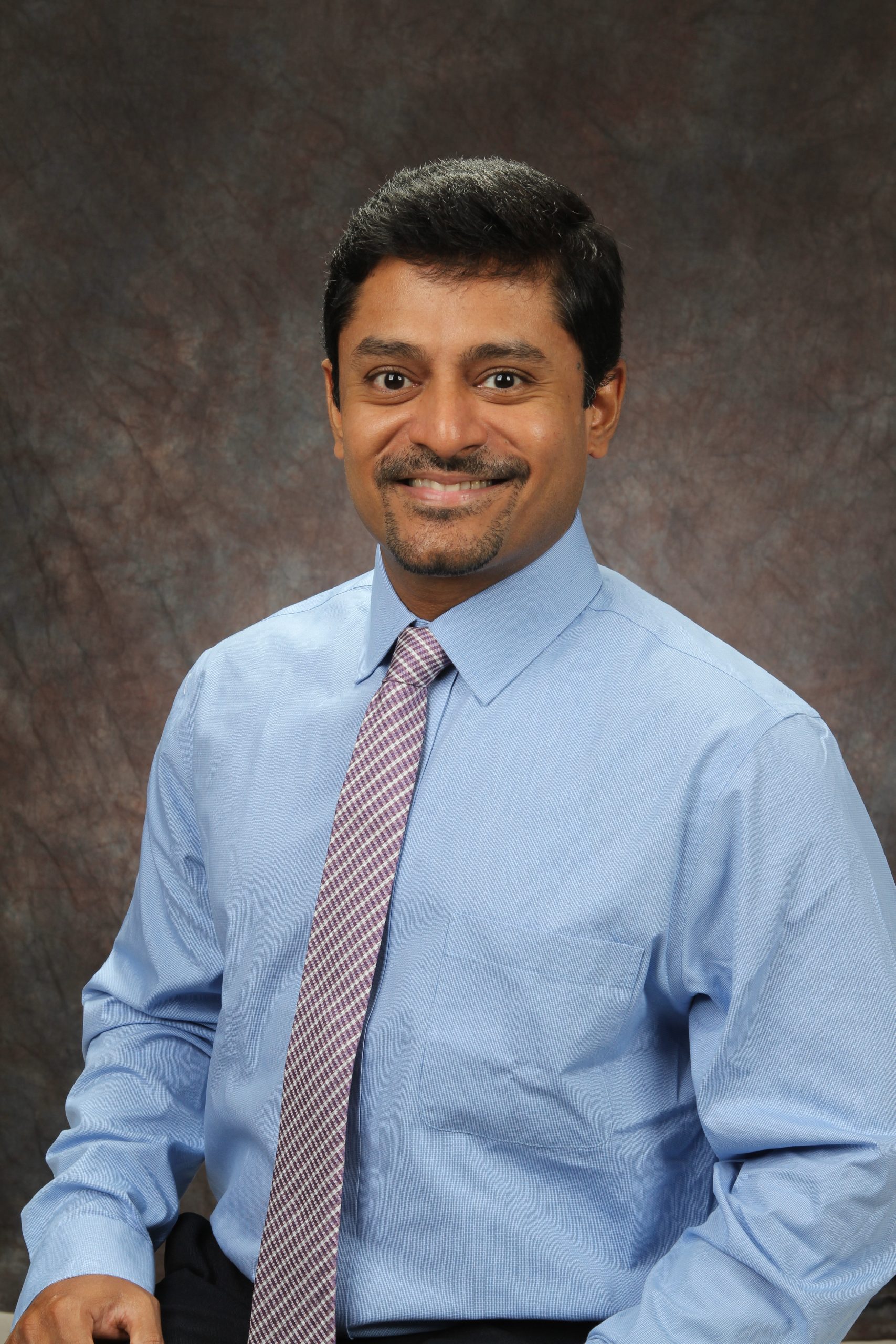 Karthikeyan Subramani, BDS, MSc, MS
Associate Professor of Dental Medicine
Dr. Karthikeyan Subramani received his Bachelor of Dental Surgery (BDS) degree from Tamil Nadu Dr. MGR Medical University (India) and a Master of Science degree from University of Newcastle upon Tyne (United Kingdom) in Biomedical Nanotechnology. Following this, Dr. Subramani was involved in the International Team for Implantology (ITI) funded research projects in Switzerland, the Netherlands and in the USA on guided bone regeneration and implant biomaterial research. He later completed a fellowship program in Orthodontics and Craniofacial Research at the University of Kentucky (Lexington, KY) prior to completing his Advanced Education in Orthodontics and Dentofacial Orthopedics Residency Program and at the same institution in 2015.
During his education at the University of Kentucky, he was involved in the American Association of Orthodontics Foundation (AAOF) funded research project leading to a second Master of Science degree. Dr. Subramani was the recipient of the prestigious 2006 Andre Schroeder Research Prize from Straumann (Switzerland) for his innovative research findings during his Biomedical Nanotechnology degree program in the United Kingdom. He has authored numerous peer-reviewed original research and review manuscripts and has authored numerous book chapters. Dr. Subramani is the editor for two textbooks, "Emerging Nanotechnologies in Dentistry" (Foreword by Nobel Laureate Sir. Harold W Kroto) and "Nanobiomaterials in Clinical Dentistry" published by Elsevier. Both the books are currently published in their second editions in 2018 and 2019. Dr. Subramani is also serving as a member of various editorial boards of Orthodontics, Nanotechnology and biomaterials journals.
Dr. Subramani is currently working as an Associate Professor in AEODO/MBA residency program and is actively involved in didactic teaching, research and clinical care to the patients. He is professionally affiliated with American Association of Orthodontists (AAO), American Dental Association (ADA), American Dental Education Association (ADEA), International Association for Dental Research (IADR) and Pacific Coast Society of Orthodontists (PCSO). Dr. Subramani has presented his research findings in numerous national and international conferences and his research interests include Nanobiomaterials and Orthodontics research. Dr. Subramani was the recipient of the "2016 Robert M. Ricketts Sunflower Orthodontics Fellowship Award" from the American Association of Orthodontics Foundation (AAOF).
Dr. Subramani was awarded the highly prestigious "Milo Hellman Award" in 2019 given by the American Association of Orthodontics (AAO). Milo Hellman Award is awarded to the most outstanding and meritorious research project of unusual merit, related to orthodontics and will only be awarded, when the research has achieved such a distinction. Dr. Subramani is humbled to be the recipient of the Milo Hellman Award from the AAO. Dr. Subramani recently received the Biomedical Research Award in 2021 from the AAOF and is currently serving as the Secretary of ADEA Section on Orthodontics. Dr. Subramani's personal interests include travelling, working out and spending time with his family.