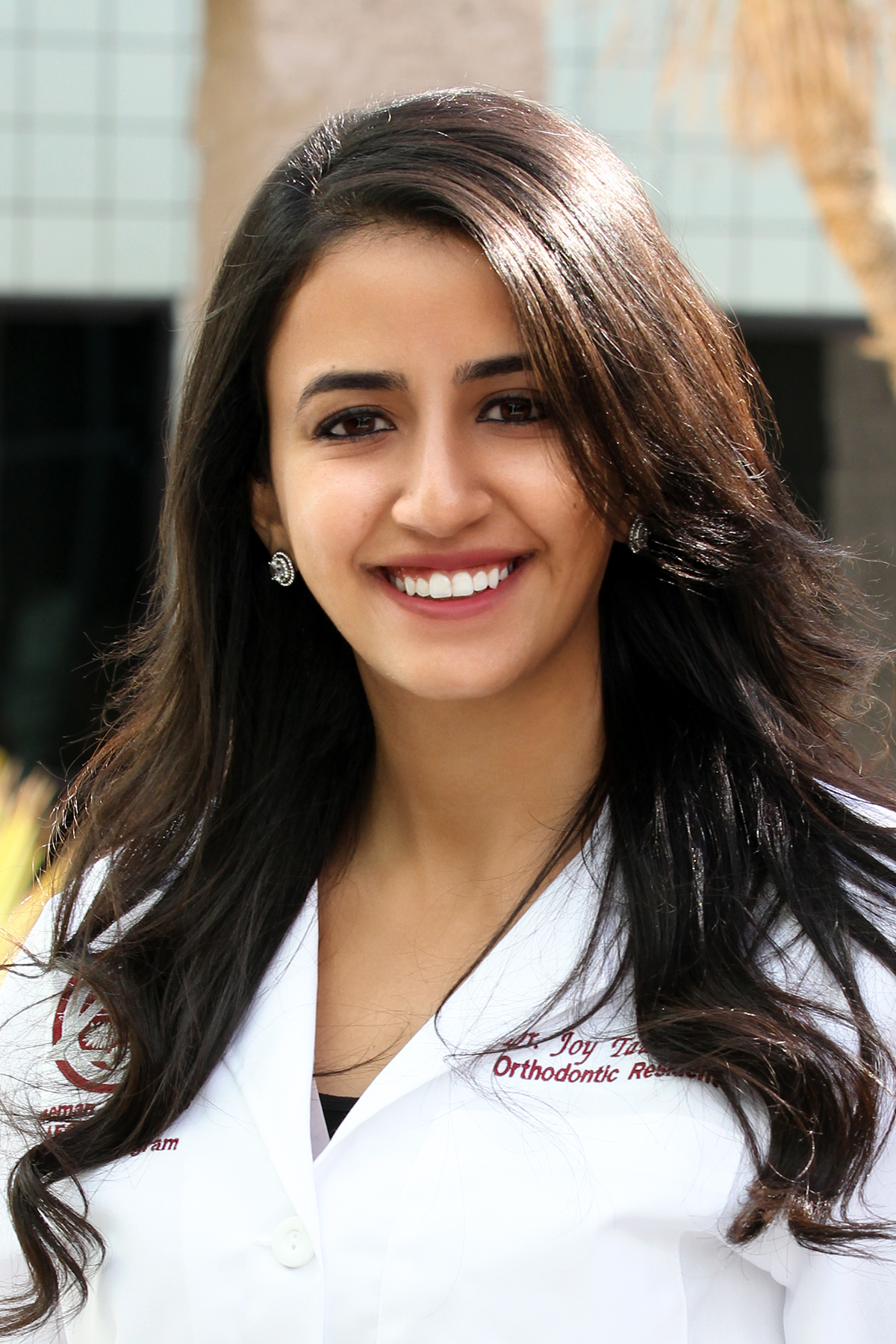 Dr. Joy Tawadrous
Resident – Class of 2023
Hometown: Los Angeles, CA
Education Dental: Midwestern University, Glendale AZ
Undergraduate: University of California, Irvine, B.A. in Psychology & Social Behavior
Other: Dr. Tawadrous has two years of experience working as a general dentist.
Licensed to Practice dentistry in: California 
Hobbies: Spending time with family & friends, traveling, reading, trying new foods & restaurants, staying active & serving at my local church.