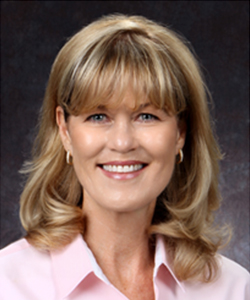 Dana Pachar
Clinic Manager
Dana is the Clinic Manager at the College of Dental Medicine, responsible for the daily operation of the college's Orthodontic clinic.
She received her Bachelor of Science in Criminology at Sam Houston State University in Huntsville, Tex. Once completing her education she began her employment in the dental profession and has never looked back. She has dedicated her entire employment career to operating, managing and consulting private dental and orthodontic practices.
Before joining the Roseman University she lived and worked internationally in Doha, Qatar. Dana was employed with Aspetar Orthopedic and Sports Medicine Hospital, a state-of-the-art facility that was initially built for the 2006 Asian Games. Today, the hospital continues to provide private healthcare services for international athletes using the latest medical technology for orthopedic sports injuries and rehabilitation. She was the office coordinator for the dental department, which treated athletes from all over the world.
Dana was born and raised in Texas but looks forward to making her home in the desert southwest. She enjoys hiking, skiing, fishing, traveling and staying in touch with family and friends.