Frequently Asked Questions
Roseman Dental, the clinical practice of Roseman University College of Dental Medicine, wants everyone to benefit from quality dental care. We also promote oral health, presentation, tips, and education. Please review our Frequently Asked Questions below. If you have any additional questions, please call us at 801-878-1200 or click the "Schedule Visit" button below.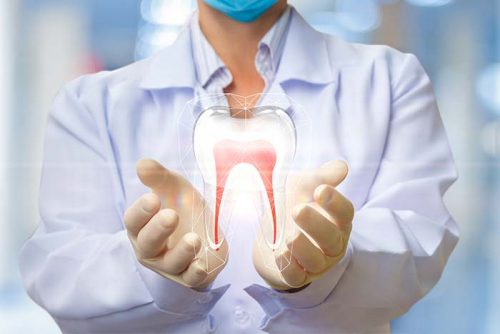 Do I need to schedule an appointment?
Appointments are required for treatment at Roseman Dental.
If you are visiting the Urgent Care Dental Clinic, appointments are preferred and will guarantee you will be treated in the scheduled clinic session. Walk-in patients will be accepted for the Urgent Care Clinic, but only if space and time are available. We cannot guarantee that walk-in patients will be seen on the day they come in for treatment. Those walk-in patients not seen will have the option to schedule an appointment for the next available session.
How much will my visit cost?
Costs depend on the nature of your dental care needs. Fees at the dental school are approximately 50% less than in the private sector on average, although costs vary by procedure. You should be prepared to pay around $100 up front, which will cover the cost of the dental examination, necessary x-rays, and other required treatments. If the actual costs of your treatment are less, you will be refunded the difference at the time you leave the clinic, in the same manner your fees were paid (e.g. cash refund for cash payment). If the treatments will be more than what you initially paid, the student dentists will discuss that with you prior to providing any care. The Dental Clinic and Urgent Care Clinic accept cash, checks with proper identification, debit cards, and most credit cards for payment.
Are X-rays really necessary?
Yes, X-rays are an essential element in providing dental care.
Do you treat children?
We will treat school-age children and older (generally ages 4 and up, although exceptions may be made for younger children).
Can I bring someone with me to my appointment?
With the exception of a guardian accompanying a minor child, individuals other than the patient are not allowed in the treatment area.
Do you have child care available?
No, we do not offer child care at the clinic. Children may not be left unattended in the waiting room during an appointment.
Do you accept insurance?
In most cases insurance is accepted including Medicaid and will be processed by the Roseman Dental billing department; however, in some cases, patients may be required to submit claims to their dental insurance. Patients with commercial (private) insurance will be provided with documentation of their treatment that will allow them to file for reimbursement with their private insurance company. For insurance questions, please call Roseman Dental and a representative will be able to assist you.
Are you taking new patients?
Yes. Call 801-878-1200 to schedule an appointment and become a patient today.
How do I become a patient in the Dental Clinic?
How do I make an appointment?
Call 801-878-1200 to schedule an appointment at Roseman Dental.
How do I get an appointment in the Urgent Care Clinic?
You can schedule an appointment for the Urgent Care Clinic by calling 801-878-1200 (if it is outside of our regular business hours this call will be forwarded to an answering service, who may be able to reach our on-call dentist). We realize it is difficult to "schedule" an emergency, but scheduled patients will have priority. Walk-in clients will be accepted only if time and space is available. If a walk-in patient cannot be seen on the day they come in for treatment, they will be given an appointment for the next available clinic session.
How do I know if I should visit the Urgent Care Clinic or the regular Dental Clinic?
Click here for an overview of what qualifies as a dental emergency.
Are you open weekends?
No. Our hours of operation are M-F 8:00 am to 5:00 pm. The Dental Clinic and Urgent Care Clinic are closed on all holidays when the University is closed.
What if I have to cancel my appointment?
Please let us know as much in advance as possible if/when you need to cancel or reschedule an appointment. Our student and resident dentists rely on patients to get the education they need to become competent and caring dental professionals, and as such, they need a full schedule of patients to get the appropriate experience. Last-minute cancellations and no-show appointments make it difficult for them to fill their schedule and impact both the clinic and their educational experience.
If you need to cancel or reschedule, please call the clinic at 801-878-1200.