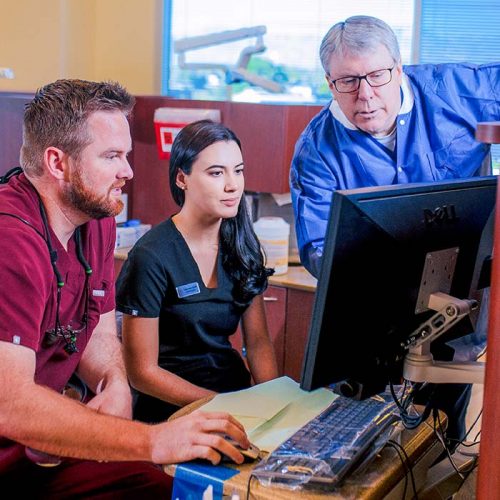 Roseman Dental is part of Roseman University's College of Dental Medicine. All of our dental residents are licensed dentists in the State of Utah and are teamed with highly qualified, board-certified, or board-eligible faculty to provide comprehensive dental care to patients of all ages. Students are also supervised by board-certified or board-eligible faculty dentists.
With a University and College of Dental Medicine behind our practice, we offer patients exceptional care, access to the most recent technology, and educational and clinical research at reduced costs.
Roseman University Dental Clinics Mission
The Mission of the Roseman University Dental Clinics is to improve the oral health of the public with special attention to underserved populations in Utah, Nevada, and the Intermountain West. This mission is achieved by educating healthcare professionals, conducting educational and clinical research, providing both on-site and community-based health services, treating patients with high-quality, compassionate, affordable, evidence-based care and setting the standard for healthcare leadership. Our Summerlin clinic focuses on providing compassionate oral healthcare for children and their families who are impacted by cancer or other systemic illnesses.
Need quality dental care at an affordable cost?